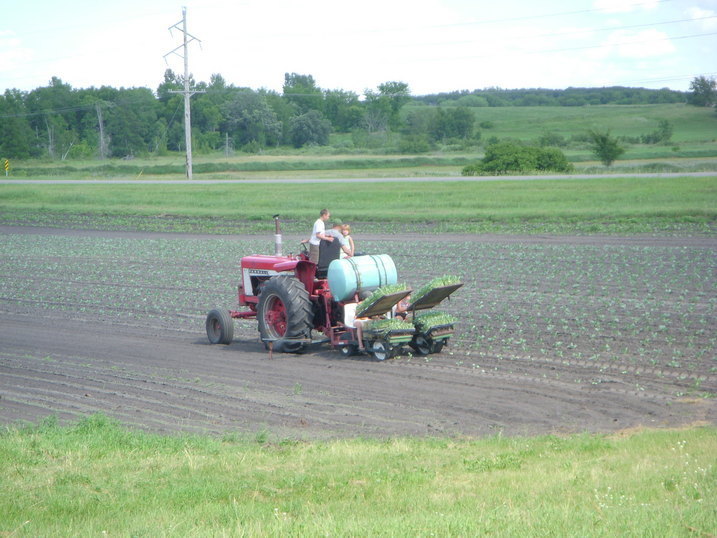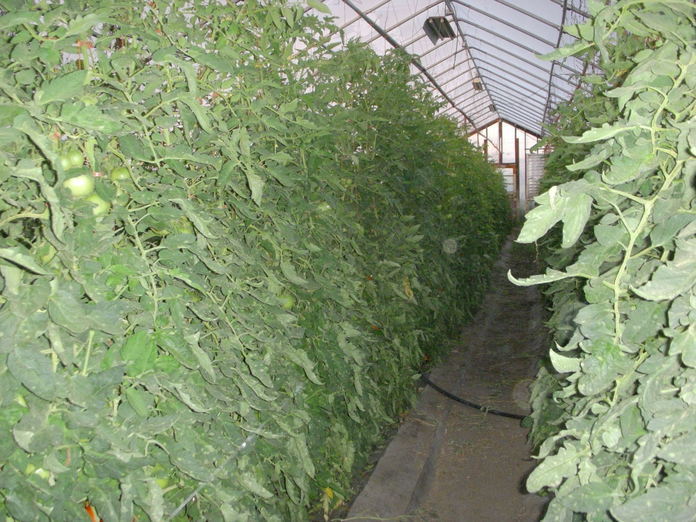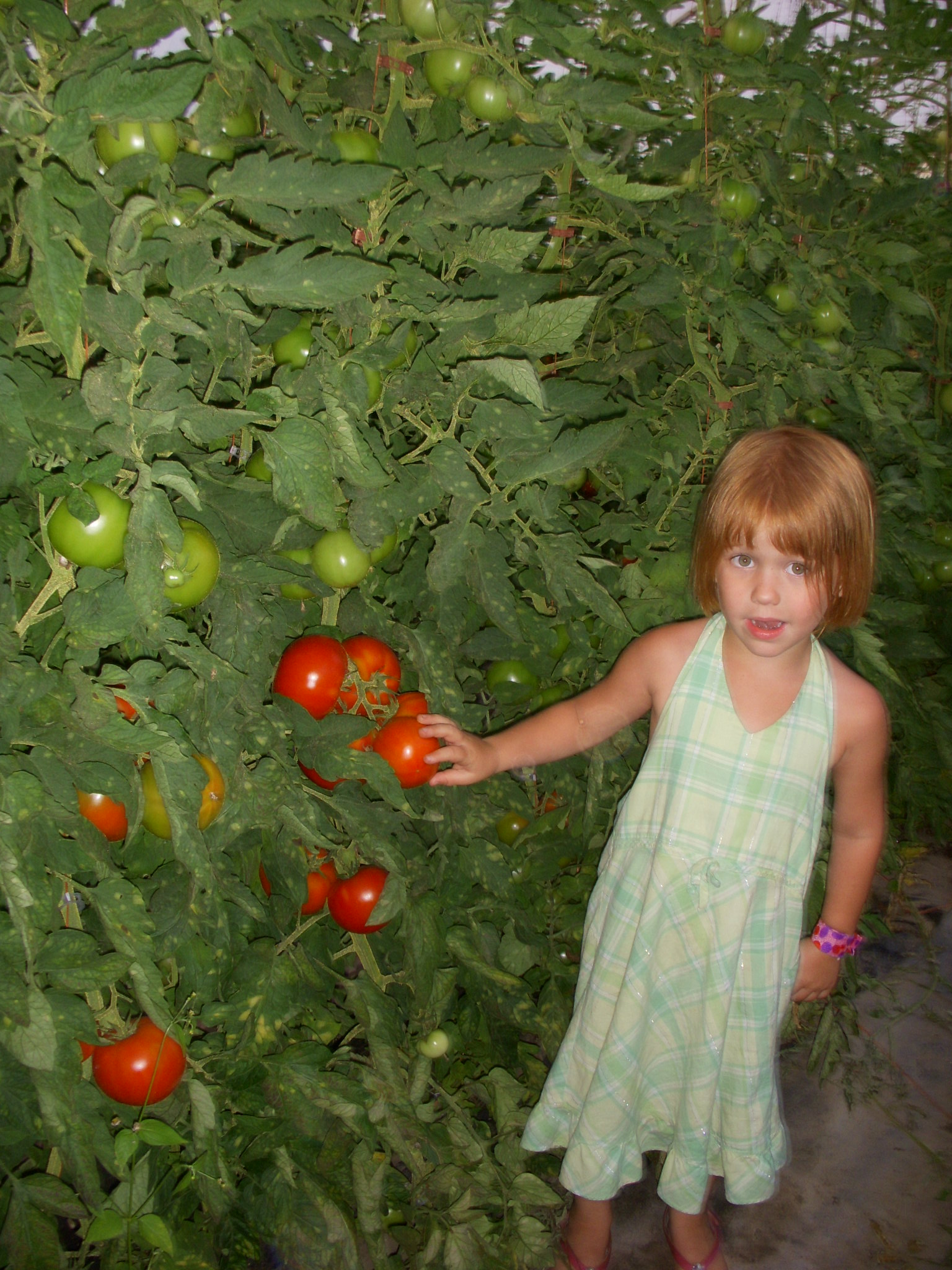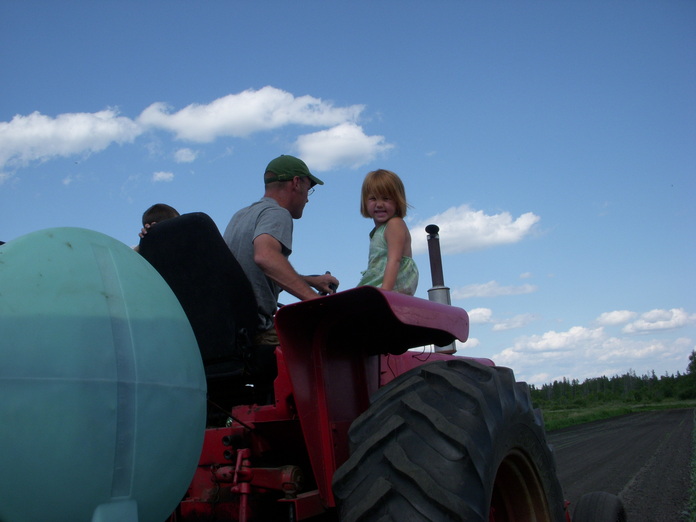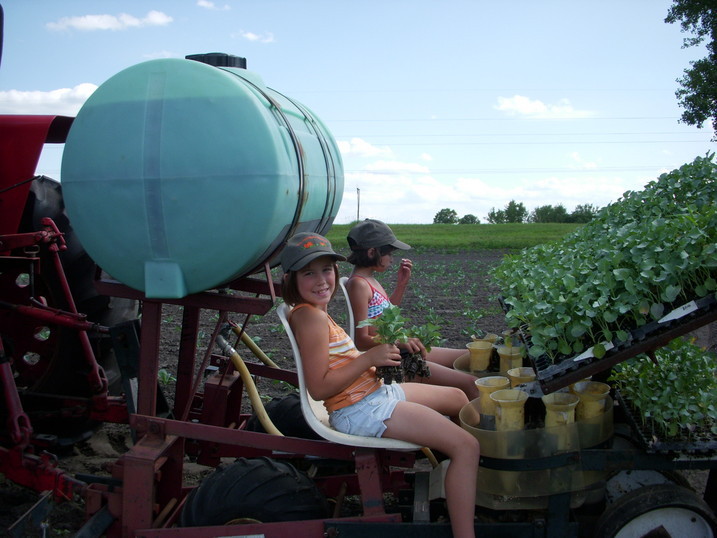 The Broccoli, Cabbage and Cauliflower are grown in the greenhouse until they are mature enough to be transplanted in the fields

.

This is a picture of the transplanter with the water tank attached so we can water at the same time!!
This is a picture of our tomatoes strung up in the greenhouse.
Ella trying to sneak a tomatoe!!
High quality Laborers!! This is two of our Grandchildren, Mia and Lily.
Our Grandchildren: Annabelle, Mia, Kaitlyn, Lily
Ella and Logan​
The Crew At the End of the Driveway!!